Category: Uncategorized
So the Food Generator is getting close to a Beta release.  How does this look?
Spiced Eggplant Mushroom on Croquette
Braised Buttered Ham
Buttered Couscous
Braised Raisin Burrito
Honey Okra and Spicy Corn Tabbouleh
Mint Pepperoni with Honey sauce
Deviled Firey Peanut and Onion Squid
Battered Poutine with Cream sauce
Pickled Sausage Risotto
Boiled Jerked Pepperoni Taco with Mustard sauce
Cool Ranch Corn and Corn Shrimp with Orange sauce
Breaded Spiced Eggplant
Grilled Apple Dumpling
Pesto Potato on Pilaf
Buttered Braised Sesame Mushroom and Artichoke Egg on Risotto
Mushroom on Noodles
Honey Chickpea Eggplant
Deviled Pepperoni
Egg and Potato Mushroom on Risotto
Raisin Quinoa
Spinach and Bread Couscous on Toast
Grilled Peanut Artichoke
Baked Corn Toast
Maple Corn and Mustard Eggplant Pork
Raisin Garlic Eggplant
I'm pretty pleased with it.  Some more setup and vocabulary is needed, but I'm pretty happy with it.  It sounds real.
If not always appetizing.
Judging by the response I should just call it beta NOW.
Corn Kimchi Sushi
Pepperoni and Corn Jerky
Pickled Pesto and Teriyaki Salmon Onion
Deviled Tempura Soup
Corn and Teriyaki Sausage On-a-stick
Cabbage and Roe Chili
Cream Cheese
Quinoa and Okra Squid
Gingered Quinoa
Pepperoni and Corn Onion
Roe and Pork Chips
Chicken Lasagna
Cajun Tomato Bowl
Kimchi Sausage Pizza
Potato and Cream Nuggets
Pesto Salmon Burrito
Corn Omelette
Baked Chicken Kimchi On-a-stick
Maple Sausage Burrito
Tuna and Bean Ham
Pepperoni Beef Bowl
Curried Hummus
Pesto Garlic Bites
Steak Stew
Cream Ham Chips
What do you think?  Sound good?
– Steve
And here you go, the Beta of the Reality Show Generator!  My friend Ewen inspired me when he created a Reality Show game, and I figured I'd see what would happen when I tried it.  Plus it gave me a chance to try out some techniques for analyzing data which I covered earlier – short form, very effective, faster, but kinda less exciting than winging it.
It doesn't cover the huge range of crazy titles you may see as many are individualized, but I think it does a pretty good job.  be sure to leave feedback so I can tweak it!
American Charity
Aunt Wives
Brazilian Teacher Trade
Canadian Martial Artists
Food Man
Genuine Legends of the Secret Service
Honest Histories of the Navy
Iron Boy
King Institute
Korean Owls
Miami Destruction
Mountain Institute
Northern Owls
Shanghai Cowboys
South American Diva
Toronto Capture
Treatment Boy
Trustworthy Legends of the Army
Wild West Wife Parents
Wrecker
-Steve
OK, so where am I with Way With Worlds?  Here, let's break it into bullet points to make it easier.
I am/will be putting in the prereader feedback soon.  That's a bit behind, but that's the way it goes.  I hope to do this by EOM.
Then the book ships to my editor, which is easy because that's called "asking my roommate to do it."  My roommate is a professional tech writer and document manager, so it's going to be some serious quality work.
I hope for the editing to take two months with a month for followup.  It may go quicker.
The cover artist has been engaged and I've seen a draft for Book 1 already.  I like this enough it may be poster-worthy.
I want to drop book #1 in June and Book #2 in August.  That's the plan, barring any interruptions
There will be followup work.
At this rate I don't know what else to say except to occasionally post updates.  It's really in editing and making great covers – and yes, I'll start a book section here as mentioned for Sanctum-related works.
– Steve
A context to create randomly generated books? I'm so there – though it sounds like it's got a way to go in some areas. Do dig the idea of a choose-your-own-adventure book.
Hope everyone's doing good.  I've been busy post-holiday – mostly catching up on all sorts of things I couldn't do during the holiday.  Frankly didn't get as much done as I wanted, but I also actually took a bit of time off as I needed it.  That holiday travel is not relaxing . . .
Reality Show Generator – Haven't done much on this, but the notes are all there.  Once I get a bit further on my projects I can see when I can do this.  In theory it will go fast because the analysis is done.  But man, that analysis wasn't that exciting . . .
Way With Worlds – Pre-readers are done for the first book (well now it's two books, I finished the split)!  So now it's time to integrate feedback and ship it off to the editor next month.  Still aiming for a later-summer release.
Creative Paths – I've been putting my theories of creativity and how people create into a small book, a guide to understanding how you create and how to practice other methods.  That should be out in January!
Other Things – Not too much up now, taking it easy, so keep generating!
– Steve
I'm sorry, if this isn't story fuel (or a Carl Hansen inspiration), you're not trying hard enough – Man Arrested with 51 Live Turtles In Pants.
A few links for you creatives.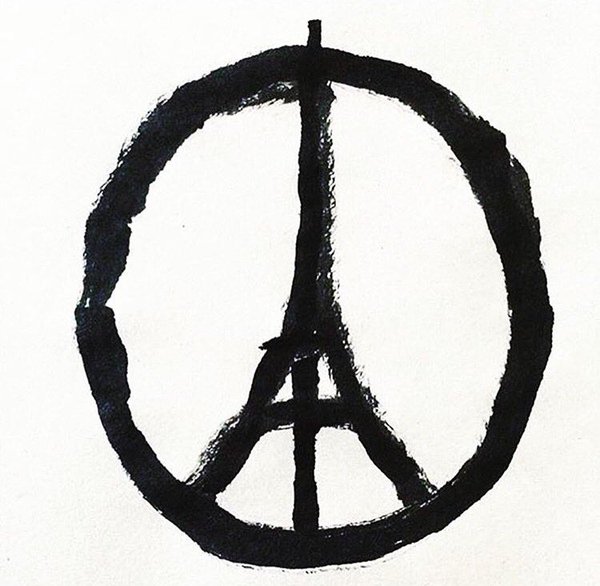 Came off of a busy well, so the update is I've been collecting feedback on the Plot Twist generator – and have a pretty healthy list.  So when things calm down a bit, back at it.  I think I got a pretty good amount.
Sorry this is tacking so long, but a few projects at work took precedence.
Some of our authors are a bit on hiatus due to other challenges as well.  The joy of end of summer and start of fall . . .