So I'm now on to the link pages – and I'm going to need some feedback.
So let's get to the entries . . . 
First up, it's figuring out how to do the links.  Yes bullet points and headers are nice but it's kind of dull.  Any thoughts on how to spice it up – or does this work well enough?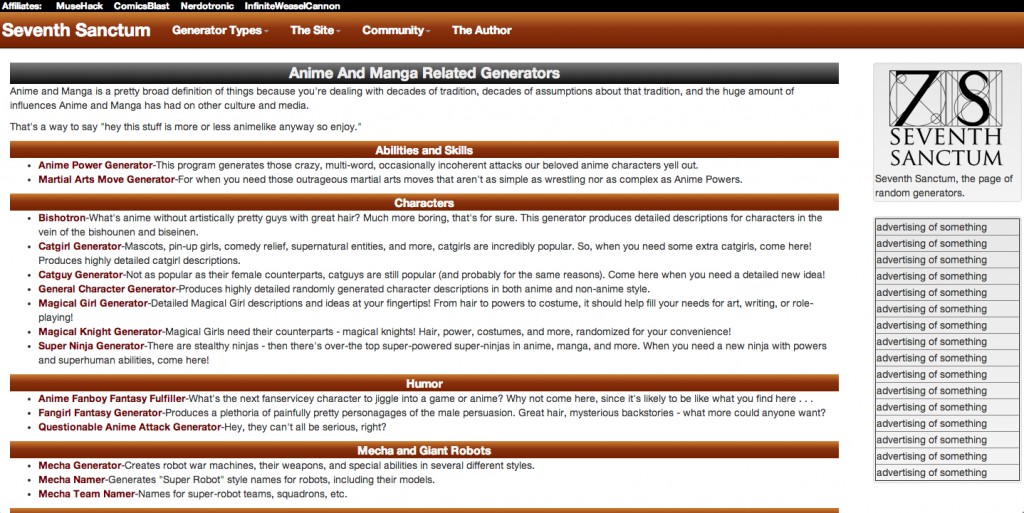 Next up, where do I put the other links.
Now I could ditch them or have a big links page, but that seems kind of lame.  I don't want them in the right column.  So I could also put them at the bottom:

Which looks OK but . . . is kinda bleh.
OR at the top which might be distracting.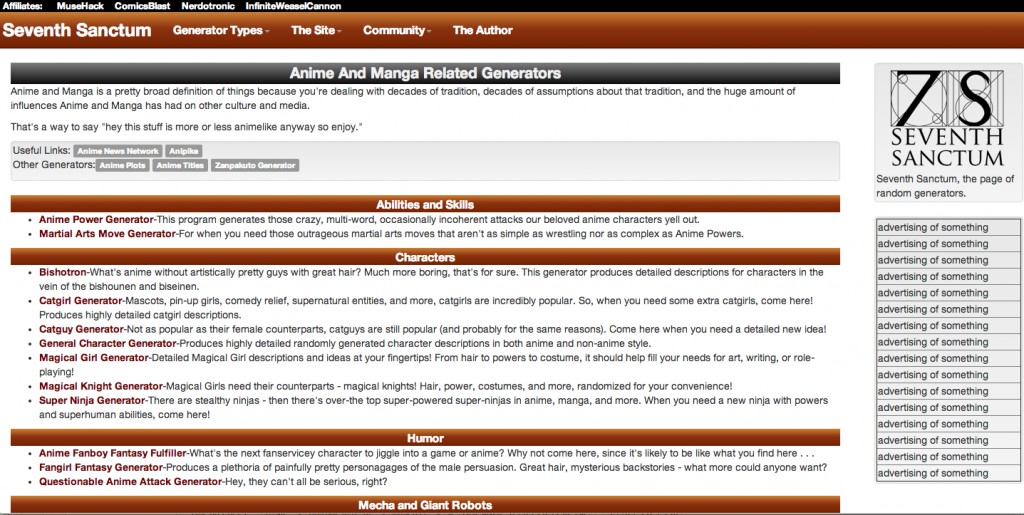 I need your insights!
Steven Savage is a Geek 2.0 writer, speaker, blogger, and job coach.  He blogs on careers at http://www.musehack.com/, nerd and geek culture at http://www.nerdcaliber.com/, and does a site of creative tools at http://www.seventhsanctum.com/. He can be reached at http://www.stevensavage.com/.
---