Tag: super mario brothers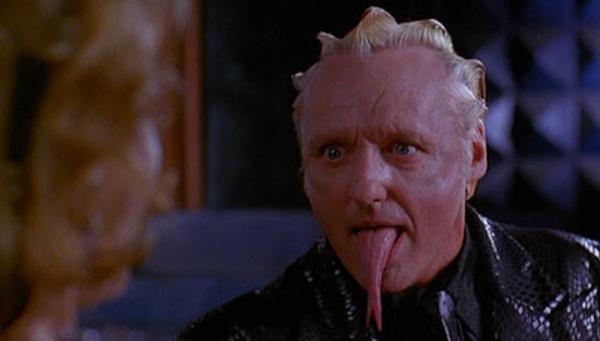 [Normally I do Worldbuilding advice here, but when my friend Scott did an  analysis of Super Mario Brothers films, I wanted to put in my own two cents on why the film was awful.  Because I care.  And because the film was bad.  Previously posted at Muse Hack.]
I did not see the Super Mario Brothers film until Riffftrax released it. I had heard it was terrible. I know some people still remember it fondly, especially for the late and truly great Bob Hoskins' performance, but agree the film wasn't good. So my first encounter with it was with the talented Rifftrax comedians giving their take, which was mainly wall-to-wall sarcasm with intermittent horror at shirtless John Leguzamo.
At the end I could really only say that despite the truly marvelous commentary, this was one of the worst films I've seen. If you know anything about me, you know that is a terrifying statement.
I mean I've watched some seriously bad films without commentary. I'm not sure I could handle this one without sarcastic assistance. I can't imagine the braveness of my friend Scott who viewed it raw for his analysis.
But this got me thinking – why was my reaction so visceral? What was going on in my head? Why would I rather watch, say "Plan 9" (which is bad, but there's much worse) than this?
So, oddly, inspired by this debacle of a film, I began asking why it was so bad, and what I found surprised me.
Let's go ask: what makes a film bad? (more…)