Tag: advice
(This column is posted at www.StevenSavage.com and Steve's Tumblr.  Find out more at my newsletter.)
Hello everyone, and welcome to my new column series. It's a followup to an old series I did on how to use a brainstorm book. I've decided I need to rewrite to include my later insights, improve the writing, and explore it further.  If all goes well I might turn it into a book.
But let's get to what's important – the Challenges of Creativity.  These are why you need some method anyway.
Creative Challenges That Plague Us
Creativity is something we all rely on. For some of us, such as writers and graphic artists, it may be the core part of our careers. For others, it may be part of what we do, like creating presentations or infographics. Even if creative work isn't part of our career it may well be part of our hobbies, recreations, and goals.
To be creative, as so many of us need to be, we need inspirations. We need those lighting-bolt ideas that come out of the blue, or slowly—incubated dreams that suddenly come to life. Inspiration is where the connections come together so we can make new things.
The problem is that creativity brings in a lot of challenges – a lot to fear.
We fear a lack of inspiration. We are terrified that our new ideas and innovations will just dry up. Without those creative sparks, we can't do what we want to do – and the fear of losing them makes it worst.
We might fear too much innovation. Ideas come thick and fast, new possibilities intrude on our thoughts as we're dealing with past inspirations. We get overloaded trying to keep up with what we might do – it almost makes a lack of inspiration welcome.
We fear losing ideas. No matter how many we have, too many or too few, we need to keep track of them to cultivate them and develop them. How we track them and evaluate them becomes critical to our creative work.
We fear not knowing how to focus. We have our dreams and ideas, we want to develop them – but which do we focus on? What creative work comes next?
We fear not knowing how to plan long term. It's a problem to focus short term, but how do we arrange all these ideas for long-term? Will some never come to fruition? Should others be moved up in priority?
We fear being blocked. What do we do next? Why did this great idea suddenly stop energizing us? Perhaps the greatest fear creative people have is when things just stop in our heads.
If you sit back and think about it, creative work can be very stressful. Thinking over what can go wrong can paralyze us and make our creative efforts even harder to do. There's an irony in that.
. . . maybe I shouldn't have brought it up.
However, even if I've suddenly destroyed your confidence, I do have a solution I'll be discussing in the upcoming blog posts – what I call a Brainstorm Book method.
The Brainstorm Book – A Quick Overview
The Brainstorm Book Method is actually three things.
First, it's a physical thing – a book you record ideas in. You use this book to capture ideas.
Second, it's a system – a way to use those ideas to maximize your creativity and prioritize them. You review the book at certain intervals, capturing and prioritizing ideas regularly.
Third, it's a philosophy – a way to think about creativity. This helps you innovate and make your own methods or tweak my methods to fit you.
I'll be exploring this method over the weeks to come – to help you out with your creative work and maybe put some of those fears to rest.
Remember, this is not just for artists or writers. This is for anyone that needs to imagine, dream, and creative – which is really anyone. From home cooks innovating new recipies to someone trying to figure out better memo systems on the job, we all create.
So, next column, let's talk about your Brainstorm Book.  Er, the physical one.
– Steve
(With NaNoWriMo coming up, let me give you a bit of a boost)
So you wrote a book. You self-published it or may self-publish it. It's just that, down deep, you think it's kind of crappy. Guess what, I don't care if it's crappy – it may indeed be crappy. I want you to know why this is great.
First, let me note that it's probably not as bad as you think. The ability to see our work as awful is a blessing and a curse to writers, but I oft find writers suffer from low self-esteem over egomania. We just notice the egomaniacs who think their crap is brilliant as they stand out.
So, now that you have this manuscript you're vaguely disappointed in, perhaps even published, let's talk about what's great about it.
What's Generally Awesome:
It's done. You can move on to your next project.
You managed to actually write a book – kudos. That alone shows a level of strength, talent, commitment, obsession, or lack of self-control that's commendable. Many people couldn't do this – you could.
You learned you care enough to get a book done. If you have that passion that puts you ahead of people who never try.
You can always publish under a pseudonym. In some cases this is the best idea depending on subject matter.
At least the book is committed to history. You are a historical snapshot and people may learn from your experiences.
You learned more about self-publishing in general, and perhaps the publishing industry from your research. You can use that later or in other projects.
Technical Skills:
You learned how to better use writing tools like word processors to get this far. That can help you in your next book or other projects.
You learned how to use formatting options and/or self-publishing tools to get the book ready for publishing. You can use that for other projects or in everyday life.
You learned how to use publishing services like CreateSpace or Lulu. You can use it again or teach others.
You learned how to make a cover for your book, or buy one.  Sure the cover may be bad, but it's something.
Writing Skills
You learned a lot about writing. Yes, the book may not be good, but it is at least coherent enough for people to understand. You managed to figure out how to make that happen.
You developed some kind of writing system and tested it – even if it was randomly flailing. You can build on that (or if your method was bad, discard it).
You (hopefully) get some feedback. Be it from pre-readers or editors or readers, you've got feedback or have the chance to get some. It may not be good, but it's a chance to grow.
You learned just how publishing works, from issues of ISBNs to royalty-free photos. That's knowledge you can use in future books and elsewhere.
You learned about genres from writing within one, from comparing yourself to others, from researching. This can inform your next book, your sequel, your rewrite, or just provide helpful tips for others.
Personality And Habits
You developed enough courage to finish and perhaps publish it. It might not be under your name, it may be flawed, but it takes a certain level of character to complete a work. You have it or developed it.
You learned a lot about your hopes, fears, abilities, and personality doing this. It might not have been pleasant, but you learned it
You learned how you write as you completed the book; do you write well alone, at a coffee shop, etc. You can use this for your next project.
People:
You meet people along the way. It may be an editor, a cover artist, a fellow author, someone thank thinks your work is awful. Some of these folks are people you can grow with, who can help you grow – and whom you can help grow.
You (hopefully) discovered writer communities along the way, or at least hard more about them. Those are people who can help you next time, be supportive, be friends, or point you at interesting work to read.
It may not be good, but how many of us were inspired by not-good things that had some good stuff? Your work might be a stepping stone for others.
The Future:
You can at some point rewrite the book and do it right. What if it's really a glorified rough draft you can revisit when you're more talented.
At some point you can take your book off of your website or out of bookstores or whatever (if self-published). If you're truly worried, there are options there (and you still enjoy many benefits)
You can do a sequel to address the flaws of your work and improve as an author. I'm sure we all know series where the first (or second) book was not the best of all of them.
You could always decide the book should be free and let others build on it.
Maybe the book would be better as something else – a game, a comic, etc. Now that it's done perhaps it can be reborn in a better form.
So your book sucks.  But you have a book, and that's awesome!
(Remember I do all sorts of books on creativity to help you out!)
– Steve
(This column is posted at www.StevenSavage.com, www.SeventhSanctum.com, and Steve's Tumblr)
Some thoughts for all the people out there that follow me for career and creative advice . . .
Improving our skills and abilities, learning new things, is something we all develop.  Most of us do it consciously, sometimes with a great deal of planning.  It may even obsess some of us as our jobs and lives require us to learn at a rapid pace. However there's a shadow side to what we choose to become competent in – a choice to learn something means there's a lot else we choose not to learn at that time.
Every choice to educate ourselves means we're spending time and resources that aren't used learn a different subject.  Each competency is paid for in not learning something else. For all you are good at, there's a large amount of things you don't know and can't do, and you chose these "incompetencies" willingly or not.
We probably don't look at learning as "choosing an incompetency" as a form of defense because there' so much we don't know and it scares us.  We're taught to think only of being good (or acceptable) at something, not bad at something.  We're taught not to admit failure or lack of ability because we seem weak, but to ignore it or pretend we're good at everything.
But we have to accept the truth – choosing a competency is also choosing incompetencies. If we accept the we choose our ignorance and lack of ability, we can choose wisely.  If we've decided we can't truly know or learn something, then we're prepared for that gap in our lives.
We can develop that valuable competency of knowing what we don't know – and why we don't know it.
We can bring an innocent attitude to learning so those that know something we do not (that we may choose not to educate ourselves on) can teach us.
We can stop worrying about not knowing.  We're all fools at one point, so let's be fools consciously.
Exercise: List ten things you know nothing about that affect your life.  Why didn't you learn them? What did you learn in their place?
– Steve
(This column is posted at www.StevenSavage.com, www.SeventhSanctum.com, and Steve's Tumblr)
And let's get back to How I Write with me, Steve.  Who Writes.  This.  And books.  But also this post.  Er.  Anyway, you get the idea.
So to recap I've covered how I write up to the point of actually writing.  It was basically:
I get ideas (and keep track of them)
I pick ideas to write (based on my plans)
I outline a book (at times to the paragraph level)
I write (by pretty much spewing writing into said outline until something booklike emerges)
By the time this is done I have a well-outlined book that is written by a mixture of gut, heart, imagination, and desperation.  The outline provided guidance so the book "works" – in that it reaches a goal – but the results are often less than stellar.
In short, my first draft is usually very first and much draft.  It's often done with surprising speed, but it's really not that great.  That means my next step is re-writing.
I hesitate to call this editing since my re-writing is not that subtle an exercise.  Sure, I often have content thats in better shape than it sounds when I call it "word vomit"  – but at best it's not polished, and at worst parts of the content only worked in my head.  So it's time to go through and re-write it because sometimes it changes massively.
Which isn't as bad as it sounds.  Usually.
Re-writing: First Pass
So my first pass on rewriting the book is the most intense.  I go through the book, in order (so I can keep the big picture), and work on:
Concepts.

 

Are the concepts in the book clearly presented and defined?  Sometimes I realize the concepts are not clear or coherent (and in a few cases are even

wrong

).  Sometimes I have to rethink them, detail them, more, explain then.  A recent experience of mine was the "Sex" section on worldbuilding in my Way With Worlds book, I had to really work to tie the core concept together.
Clarity.

 

Sure, maybe my ideas were good but did I explain them in a way that made sense?

 

Sometimes I rewrite so things are clear.

 

it usually helps to put myself in the shoes of my audience to answer the question "does anyone know what the hell I'm talking about?"
Spelling and Grammar.

 

I correct this early – as I go through this first pass I try to correct major spelling and grammar mistakes.

 

This ensures communication of concept, clarity of concepts, and of course keeps me from being derailed by my mistakes later.  I don't always run a spellcheck/grammar check at this stage.
Sometimes you have to re-outline chapters or sections in the first pass – and my advice is when you can, do it.  I've saved "re-outlining" for later review cycles and it was incredibly painful because so much of the book had "solidified" that changing it was like adding onto a house.  If you have to make major changes, do it first thing or it will be harder later (and may reveal hidden mistakes).
A first pass can sometimes take as long as writing the book in the first place.  There's no shame in this – really it's just another part of "writing."  You're rarely going to get it right the first time.
So after the first pass, what do I do?
Nothing.
Take a Break
After your first pass, I take a break from the book.  Sometimes a few days, sometimes a week or more, but I try and step away.  I usually need it.
Why?  Because familiarity breeds not only contempt, but sloppiness.
I can get to know a work too well, and then I start seeing what's in my head, not what's on the page.
I can get tired and want to just "get through" the re-writing – so I rush it.  This always comes back to bite me.
I also need a break.
So I rest.  I do something else.  I blow up some enemies in Team Fortress 2.  Then I'm back at it with a new perspective.
Re-Writing: Second Pass
Usually after a first pass the book is in pretty good shape.  It may not be "book like" but it's "sort of a book."  That intensity in outlining, that instinctive writing, that careful review pays off so later passes are less painful.  If you think about it the book had a solid idea, a solid outline, a massive dump of information, and a later shaping of that information into something clear.
Its usually pretty good – but I always have to make that second pass.
On the second pass I'm focusing on concepts and communication  Did I really say what I want?  Is the order right?  Are things clearer?  Does the book do it's job?  Is it really what I planned?
If I planned well and re-wrote well, the second pass isn't so bad – it may even be easy to do – and it's easy to spot problems.  By now the book is polished enough my mistakes are obvious.  Here I can correct them if I didn't get them a first time.
In some cases, I may have to re-work a section.  When I'm on to the second pass, I do not do the re-working as a "vomit draft." I take a much more craftsmanlike approach – taking my time, editing as I go, etc.  At this point since most of the book works, trying to ram ahead and dump a bunch of writing in can throw you off.
The only exception is if a section or chapter has to be completely rewritten – then I may re-outline it, dump it, and edit it separately.
Also at the end I usually run a spellcheck and grammar check, for my sake and for those who may soon see the draft . . .
Other Passes?
I may have to make other passes if the book doesn't "feel" done or if I keep finding mistakes and thus assume I've missed even more.  I keep going through it until it's done right – often three to five passes.
Looking at a book over and over again can make you miss problems, however – again one can end up reading the book in their head, not what's on the page.  So here's how I mix it up:
I read chapters in backwards order – or even sections of chapters.
I read chapters that are grouped together as whole units, but in different orders.
I keep a list of "problem chapters" and review them in whatever order I want.
I randomly skim to see what pops up.
I keep going until it's done.  Speaking of, what is done?
Done – Or Done-ish
So at some point I'm done (usually about 3 passes in, sometimes 5).  I consider it "a book."  That is done by the standard of:
I can't find any more problems to fix.
It feels right.
I'm sick of looking at the damn thing.
So what's next?  Editing.  Where the book goes to someone else who then promptly tells me everything I screwed up.
(This column is posted at www.StevenSavage.com, www.SeventhSanctum.com, and Steve's Tumblr)
Over at his blog my friend Serdar talked about why people write. Some people, he notes, want all the benefits and the aura of being a writer . . . except they're not too up on the "writing" part of it. To be a writer, you have to write.
And Serdar, like Brad at Hardcore Zen, and like myself note it's a kind of compulsion.
I write because it's something I do. I craft words, tell stories, organize information. I'm not exactly sure why – these are traits all humans have, for me and others its just pronounced. We do it more often than they do. It's who we are.
Now you have to work on it, as Serdar notes, something not everyone else does. Me, I self-publish a lot of stuff, I've yet to "hit it big," I may never do so. But that's not my goal.
And that's the crux of being a writer – it's something you do, but you also apply yourself to figure what you can and should do with it. That's where many, many writer's break down.
Because here's the rub – writing is not just writing nor is it just improving it – it's knowing what the hell to do with it to reach your goals. Write all you want, but if you want to do something with it you have to ask just what your goals are.
I've met many people who want to write, but they want to write under highly specific conditions. They want to be a writer and be paid – but in this genre and at this pay rate and so on. No, if you want to be paid as a writer you write, and that leads you to either A) write whatever pays the bils, or B) work your butt off on your focus to become very, very good (depending what "good" is).
I've met people who write but for fun and occasionally wonder what more they "should" do – when maybe all you want to do is write fanfic and that's perfectly OK. That's good, that's fine.
Or there's me, who likes writing, likes helping people and cataloging knowledge, and does it as a kind of hobby that occasionally makes money. It's a skill I like using and would like to use more, so I'm gladly learning and seeing what more I can do with it.
But that's my schtick.
So if you want to write figure your goals and go and channel that writing into succeeding. But if you don't do something with it, you're never going to get much done.
(This column is posted at www.StevenSavage.com, www.SeventhSanctum.com, and Steve's Tumblr)
With my eighth book out, I figured I'd talk about how I actually write. After doing a lot of self-publishing, it struck me that "hey, others could benefit from this" and "I may learn talking with others." I probably could have thought of that earlier, but I guess I was too busy writing.  Which is probably something else I should write on.
Anyway, in the spirit of reaching out to fellow writers, here's how I write.
Please note that:
I am focusing on my style of nonfiction.  It might not apply to fiction except in the abstract.
It's a focus on books – since thats where my head is right now.  You may be able to apply these lessons to other things.
Now, let's talk about where my ideas fome from.
Inspiration: The Bolt Of Lighting
A good book starts with an idea. A bad book does as well, but I assume you're not trying to write a bad one. Not deliberately, but let's face it, I'm not going to judge you.
So where do I get my ideas? They come from everywhere. I rarely lack inspriation – and if I do, I usually can find a way to stimulate it.  This is because of my work studying inspiration, writing generators, and creating.  I've got a groove from sheer practice – and in time, you'll develop one as well.
There are a few tips I can share:
* First is to be open to ideas. Don't just reject hem.
* Seek experiences that inspire you. If you're not inspired, your life may be too routine.
* Regularly do things that require inspiration – that aren't writing. My job managing, the work on the sanctum, all of that means my inspiration isalways being honed.
For me, ideas are striking me all the time. Wether you have a lot or a few, an idea is an idea. One of them might be the Big Idea, the book, the one you have to do.
Wether the latest inspiration you have is The Big Idea, or might be, you have to record it.  This is where things start taking form.
Recording: The First Step
Over the years I've emphasized the need for creative people of all kinds – and by that I mean most anyone – to keep a Brainstorm Book. The Brainstorm Book is where you write any idea that remotely seems worthy of keeping track of.
At this point, you're already processing the latest inspiration. Maybe you flesh it out, maybe you drop it, either way the simple act of writing it down (and trust me, write it don't type it) helps you process it a bit further. You may, in writing it down, suddenly realize a vision for it – and suddenly it's The Big Idea you must make.
Be sure to record the idea in as much detail as possible – but don't pressure yourself. One sentence that's inspired may say far more than a paragraph you forced.
OK, so you recorded it.  Recording it made you think it over a bit, so the idea is a bit more polished, a bit more understood, and recorded in a way that'll call back the inspiration.  The act of recording it might have even led it to become a Big Idea.
But with so many ideas, what do you do?  Well, if a Big Idea isn't something I must work into my plans (and sometimes it is), I review the Brainstorm Book.
Reviewing: Looking Back
Once a month I review my brainstorm book, seeing what ideas stand out. Depending on their quality I may:
Decide they're not worth it.
Decide they might be worth it and put them in a series of computer files to capture given inspirations -book ideas, column ideas, etc. I review these files whenever I add something or feel bereft of ideas (which, admittedly, isn't often).
Decide the idea might be worth it – then I put it into an "incubator" file that I also review once a month.  This is for ideas that might be worth doing but I don't have a plan quite yet.  Sometimes things go out of the incubator file.  This is for the "might be a Big Idea"
Decide I "This is a Big Idea" and figure I'll do something with it.
The act of reviewing – and reviewing regularly –  is important, and not just for selecting Big Ideas. It can also inspire you by seeing your ideas in a different context. New ideas may flow, new inspirations may come, patterns emerge.  Sometimes new Big Ideas form just from the act of reviewing.
The Selected
So finally, I've got a lot of ideas. Hopefully I've got a Big Idea to develop into my next book, right?
Nope, I usually have several. I have a pile. Sometimes I even have a few ideas that I want to do in order.
Or maybe I do have a Big Idea – but do I really want to do it?
Well, next up, let's talk how I select ideas to work on.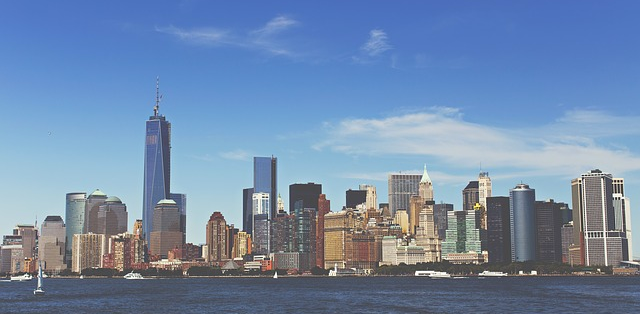 Now and then in my writing I discuss the benefits of Worldbuilding in real life, such as improving record keeping and the like. Truth be told there are other benefits than the more technical and procedural skills, but I never really thought about it much or where to put them. Then I realized, I could write a column on it.
Yeah, I know. Should have thought of that early.
So, let's take a break from good and evil, science and technology, politics and religion, and discuss just why all these elaborate setting-creations, timelines, and notes benefit you beyond your ability to create a good game or comic or story. This is how Worldbuilding improves you and your abilities in general ways, ways of insight and dare I say it, character.
This may sound a little weird. You may truly enjoy that giant mecha slam-bang universe you created, but you hardly think transforming robots really is going to make a difference in who you are or how you see things.
Actually, you're wrong. Having done world building myself (in complete and far more unfinished projects), having analyzed it, having talked to writers and artists, I've been amazed how the act of world building actually improves people as people. They become, in a way, better and more insightful.
If you're aware of it, of course, then you can appreciate it, use it, and enhance it. I'm not saying everyone should sit down and create an epic sci-fi universe or fantasy epic, but I'm noting that it does more than you may think.
If you know it, you can use it.
Here's where it helps. (more…)
A milestone passed by me back in May – a guest post by me about the nature of adaptations, reboots, and remakes. Coming up in July is the one year anniversary of Lost in Translation here on Fan To Pro. Over the past year, a number of remakes and adaptations were reviewed as I tried to find out what made them work and what made them fail. The key, as this column keeps repeating, is respect. Respect for the original work, for the fans, for the original creator.
Respect is not the only key. Although related, support is also an issue. Unless the body backing the remake/adaptation is on board, a lot of hard work can be tossed during post-production. At the same time, a studio can put their weight behind a project that probably shouldn't have been greenlit in the first place, or can interfere with the best of intentions only to create a problem. Examples of post-production meddling for the worse can be seen in Johnny Mnemonic and John Carter. In the former, an executive had the movie re-edited after filming was completed, turning a cyberpunk story into a minor action movie. With John Carter, the film was essentially denied by a new executive, with minimal promotion and even the cutting of the title (from John Carter of Mars, a name that actually means something in the realm of science fiction fandom). However, having execs on board doesn't make things a smooth sail. Flash Gordon had Dino Di Laurentiis' full attention, including "helpful" suggestions such as getting casting suggestions from his wife, and input (monetary and creative) from Bob Guccione of Penthouse fame. Fortunately, the director had some leeway with minor characters and recruited from Britain's stage actors.
How can a studio properly support a project while still get a good return on investment without interfering too much?
Be Aware of the Existing Fandom
While a smaller part of the total audience a studio wants, the existing fandom will have some of the loudest reviews and the Internet tends to amplify. While it is true there will be fans that won't be happy at all with an adaptation or a reboot, the goal is to make sure that most objections will be answered in the final product. Michael Bey's Transformers had a short mollification of the fanbase after the announcement of Peter Cullen as the voice of Optimus Prime.*
Know the Original
People going to see a reboot or an adaptation will already have some idea of the original. With a popular franchise, such as Superman or Harry Potter, pop osmosis means that even people unaware of the original will know details, like Superman being from Krypton or Harry goes to Hogwart's for wizard lessons. Deviating from these details will cause outcry. The studio should save the alternate universe-style stories for later works, once it has proved that it can handle the original work to everyone's satisfaction. Batman does not dress up in bright clothes. Captain Jean-Luc Picard doesn't immediately arm phasers at the first sign of an anomaly and definitely won't be the first to fire a torpedo. Characters need to be familiar, even if making changes to them. Too far out of character and the audience will wonder why the work wasn't made under a different name.
Make Sure the Creative Staff is Aware
Usually, the creative staff – the writers, the directors, the cast, the crew – are aware of the above points. Sometimes, the creative staff is part of the fandom and understands what needs to be done. Sometimes, especially when the adaptation originates from the top down, creative staff need a reminder that they're dealing with an existing work, not something completely new. Before Superman Returns, there were several false starts on a Superman movie. Part of the problem were writers and directors wanting to give the Man of Steel new powers or wanting to take existing characters and change them into something unidentifiable. Fortunately, DC and Warner Brothers pulled the plug before anything could get started. The companies realized that the property was too valuable to muck up and that their audience would turn away.
Guide; Not Interfere
Micromanaging a project is a great way to get people irritated, no matter what the field. At some point, the studio will have to trust the cast and crew to get things done. It's one thing to get weekly or even daily updates, including film snippets. In fact, it's a good way to head off a problem before it begins. However, getting hourly updates or even spending time on the set and second guessing the director will just increase tension and possibly get some of the crew to walk out. There's a fine line, but guidance has always worked better in employee-labour relations.**
Know When to Fold
Sometimes, a train wreck is the only outcome. Part of the battle is knowing when to scrap a project as being a total write-off. There is no good reason to throw good money after bad; a bad movie is a bad movie, and, sometimes, a script doctor or a different director is just not going to make a difference. Ideally, problems should be identified early enough to pull the plug (assuming the issues aren't fixable). However, economics can sometimes get in the way. The studio may have sunk several million into the project and shareholders will demand a return on their investment, even if the project isn't likely to even bring in the original budget. At this point, the best that can be done is to find the takeaway from the mess for future works.
There are other elements of support. Budgeting is important, but just like there can be too little, there can be too much. Selecting a director, a writer, crew, and cast can be an artform, making sure that the different people can meld together. Like respect, studio support for an adaptation can make a huge difference in the success of a work.
Next week, adapting in the black.
* Also helping, multiple series of Transformers that had their own continuity. The fandom was able to accept the film franchise as yet another continuity.
** Employee/Labour relations, however, can be filed under slash fic. "Oh, Labour, your ability to keep the factory running just turns me on, you big stud."